A GLIMPSE INTO HISTORY


FROM ONE OF THE MOST BEAUTIFUL VIEWS


IN THE PÉRIGORD NOIR.
The village of La Roque-Gageac, with its terraced houses huddled against the cliff, is squeezed between the river and the great rock, its tremendous protector.
A long cavity nestles in the upper part of the cliff, obscured in places by sections of wall. This is the remains of a medieval fort. Looking down on the village, it is part of what was once an elaborate complex of defensive buildings, of which there are still visible traces on the cliff.




©Montgolfières du Périgord
.
THE FORT OF LA ROQUE-GAGEAC
THE ULTIMATE REFUGE
Take the breath-taking cliffside staircase up to the Fort and discover the remains of its defensive system, including a pit, murder-holes, battlements, arrow-slits, loopholes and gun ports. Look out over the valley and enjoy the 180-degree panorama of the meandering Dordogne River and its distinctive sandstone houses.
The ultimate refuge during periods of insecurity, this former medieval bastion now reveals its history along with that of the village and its eminent figures.
A narrated video with subtitles presents a CGI reconstruction of La Roque-Gageac and its fortress during the Middle Ages. 
Discover La Roque-Gageac and its fort
like you've never seen them before!

A narrated short film presents the first 3D reconstruction of La Roque-Gageac's fortress during  the  Middle  Ages.  The  findings  of  an  in-depth  historical  and  archaeological  study  offer this fascinating insight into the exceptional but forgotten past and landscape of La Roque-Gageac.  Follow  the  village's  visual  story  from  the  banks  of  the  Dordogne  to  the  Château de l'Evêque, finishing in the heart of the troglodytic fort.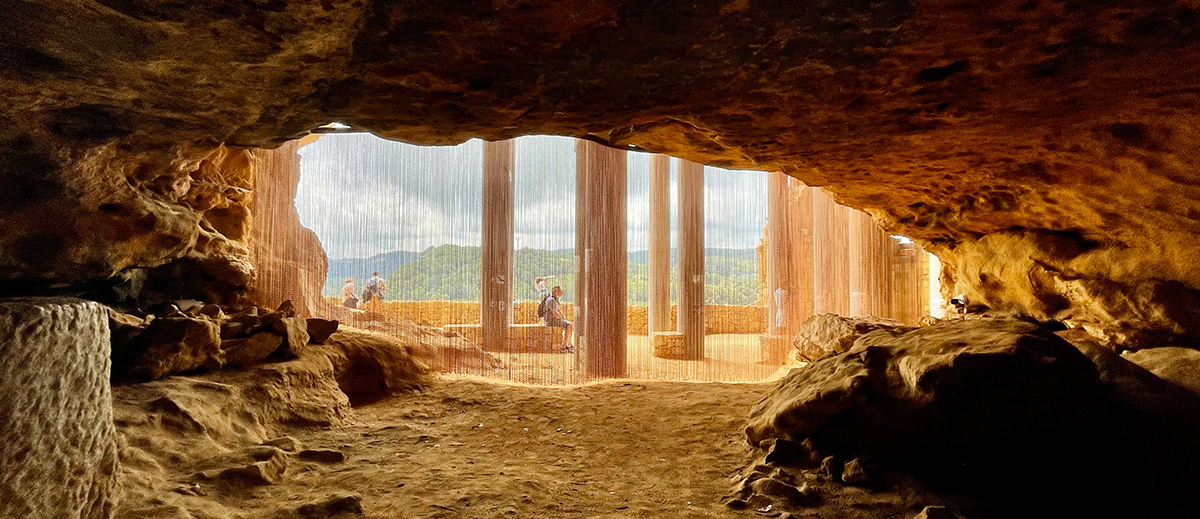 Jean-Max Touron,


A PERIGORDIAN IN LOVE


WITH THE REGION'S CLIFFS
Weakened by successive landslides since 1957, the fort's roof partially detached in 2010, resulting in the collapse of a portion of the remains and the immediate closure of the site.
Determined to preserve this important part of the village's history, La Roque-Gageac Council undertook major work to strengthen and secure the Fort and the cliff.
Jean-Max TOURON, an enthusiast of troglodytic life, prehistory, and the Middle Ages, saw the potential of this forgotten fortress. Driven by his desire to share, he undertook the restoration and development of the site in autumn 2019. Since June 2020 the Fort has enriched the Périgord Noir's collection of historic fortifications.